SPARTA, Wis. (WXOW) – The Monroe County Local History Hall and Museum takes visitors back in time with its latest holiday exhibit.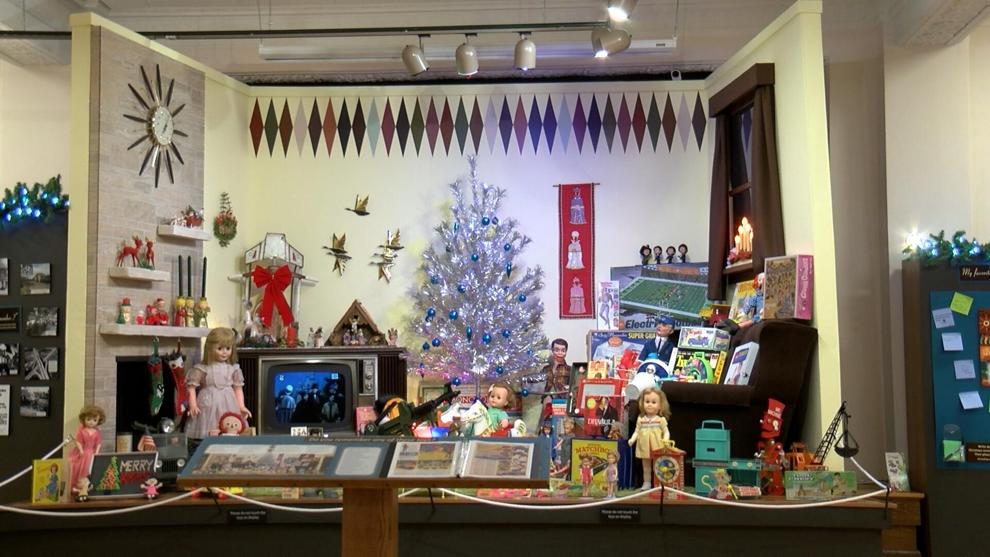 Museum Director Jarrod Roll finds it gratifying to see people enjoy time travel by showing different things they can identify.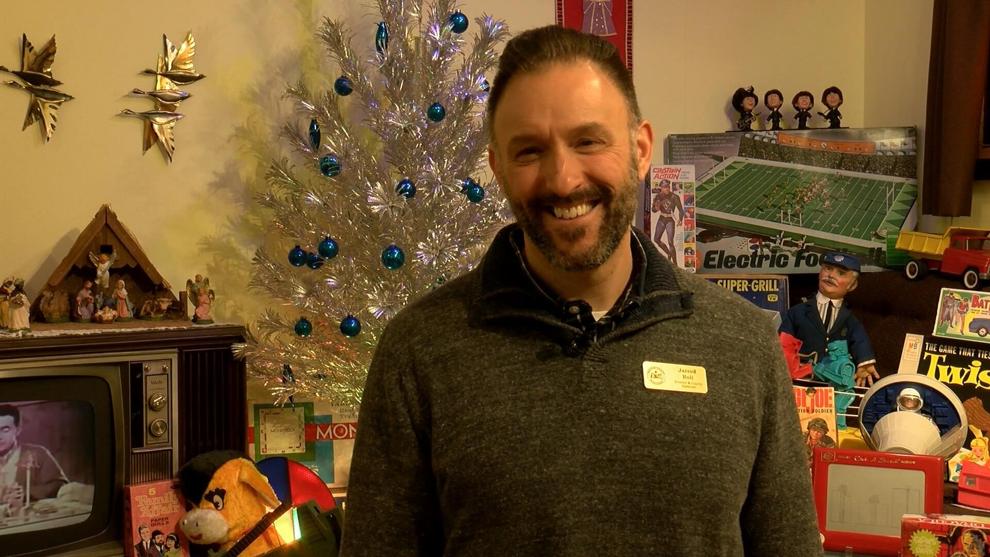 "There will be a lot of iconic images that you might remember from the '60s or just know about it," Roll said. "You have the starburst clock, you have the shag rug and the aluminum Christmas tree with color wheel which is again very sixties."
This long pile rug comes out from under a mass of toys scattered around the room. There's GI Joe's, Barbie's and a Slinky as well as an Etch-A-Sketch and a Captain Kangaroo doll.
Other popular items include a James Bond Aston Martin and a Suzy Homemaker Super Grill with grease trap.
Next to the living room are photographs of local historical events linked to the 1960s.
"The opening of the Elroy-Sparta cycle path in 1967 happened in the 1960s," Roll said. "And that was the first Rails to Trails program in the country, so it was a big deal. Deke Slayton was training with NASA in the early '60s, it was a big deal and John F. Kennedy came along. to visit us."
Roll has seen families from several generations visit and spark conversation because of the exhibit.
"Grandma will start telling a story to the younger members of the band," Roll recalls. "There's this exchange that's a lot of fun because maybe Grandma didn't tell you that story, but seeing this living room scene will bring back a memory to you."
The Monroe County Hall and Local History Museum is open Tuesday through Saturday from 9:00 a.m. to 4:00 a.m.
Additionally, aligned with Sparta's Kriskindlmarkt in Mueller Square, the museum will be open during market hours from 4 p.m. to 8 p.m.
For more information on the exhibit, go to their webpage here: Monroe County Hall and Local History Museum