If you have always dreamed of owning your own ski area, here is an opportunity for you to buy one on the cheap. The Granite Gorge, NH ski area, which closed at the start of the pandemic in March 2020 and has not reopened since, is on sale for foreclosure next month, Sentinel Source reports.
A public auction for the property is scheduled for June 3, according to the legal notice published in The Sentinel on May 3.
When the property, which includes a lodge, bar and grill and rental center, was listed in 2019, it was valued at $544,000, but with $13,000 in unpaid taxes due on the site.
The current owners purchased the business – the former Pinnacle Mountain – in 1999. Pinnacle Mountain opened in 1959 and closed in the late 1970s.
The area reopened as Granite Gorge in 2003 with over twelve trails and offered classes and youth programs.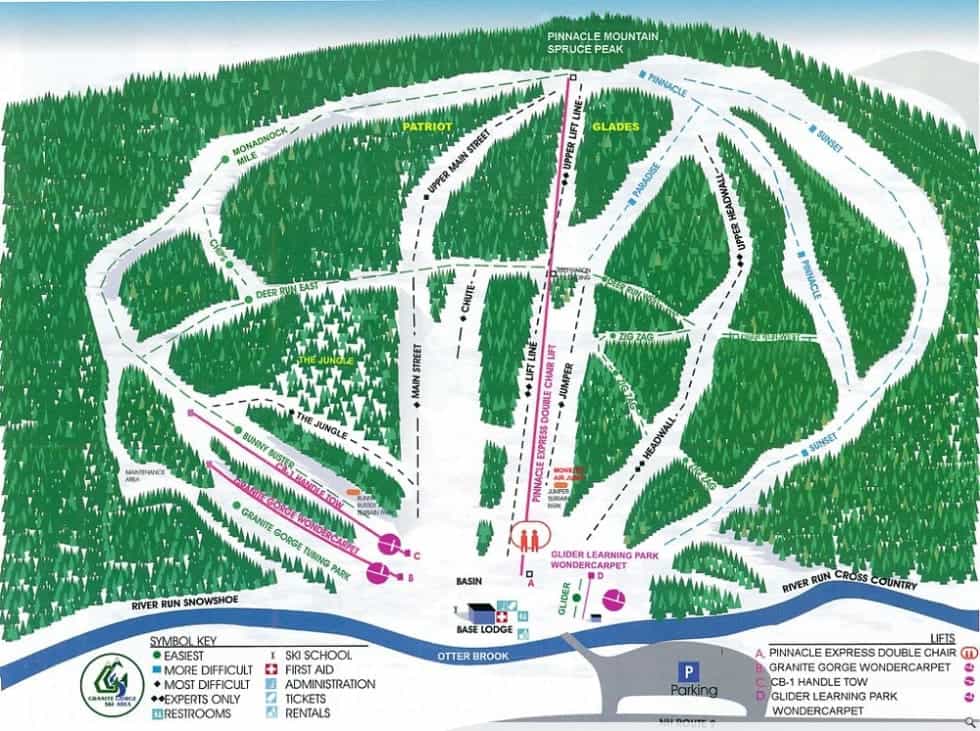 If interested, this final scheduled auction will be held at the property at 341 Route 9 on June 3 at 2 p.m.
According to Wikipedia, Granite Gorge is a small downhill ski resort in southwestern New Hampshire, USA. It is located on Pinnacle Mountain in the town of Roxbury, 5 miles east of downtown Keene on New Hampshire Route 9. The resort is the reincarnation of the old Pinnacle Peak ski area, which operated from 1959 to 1977.
It has a vertical drop of 390 feet (120 m), a chairlift (the Pinnacle Express double chairlift), a tow rope and a magic carpet. The ski area has artificial snow. The 50-acre (20 ha) site includes 14 kilometers of cross-country ski trails.
Granite Gorge terrain parks include the iconic VW Bus and Bag Jump. The resort offers Cosmic Tubing with bright lighting and a DJ on Saturday nights.
You might also like: